A customer brought me a really fun custom project - custom designs for a Barbie wedding salon. The customer wanted a rack design that would work for a wedding theme, as well as heart hangers that could accommodate bridal fashion with ribbon straps. I love when customers bring me fun challenges, and it was fun to see my work in a white acrylic because this is a color I absolutely never use!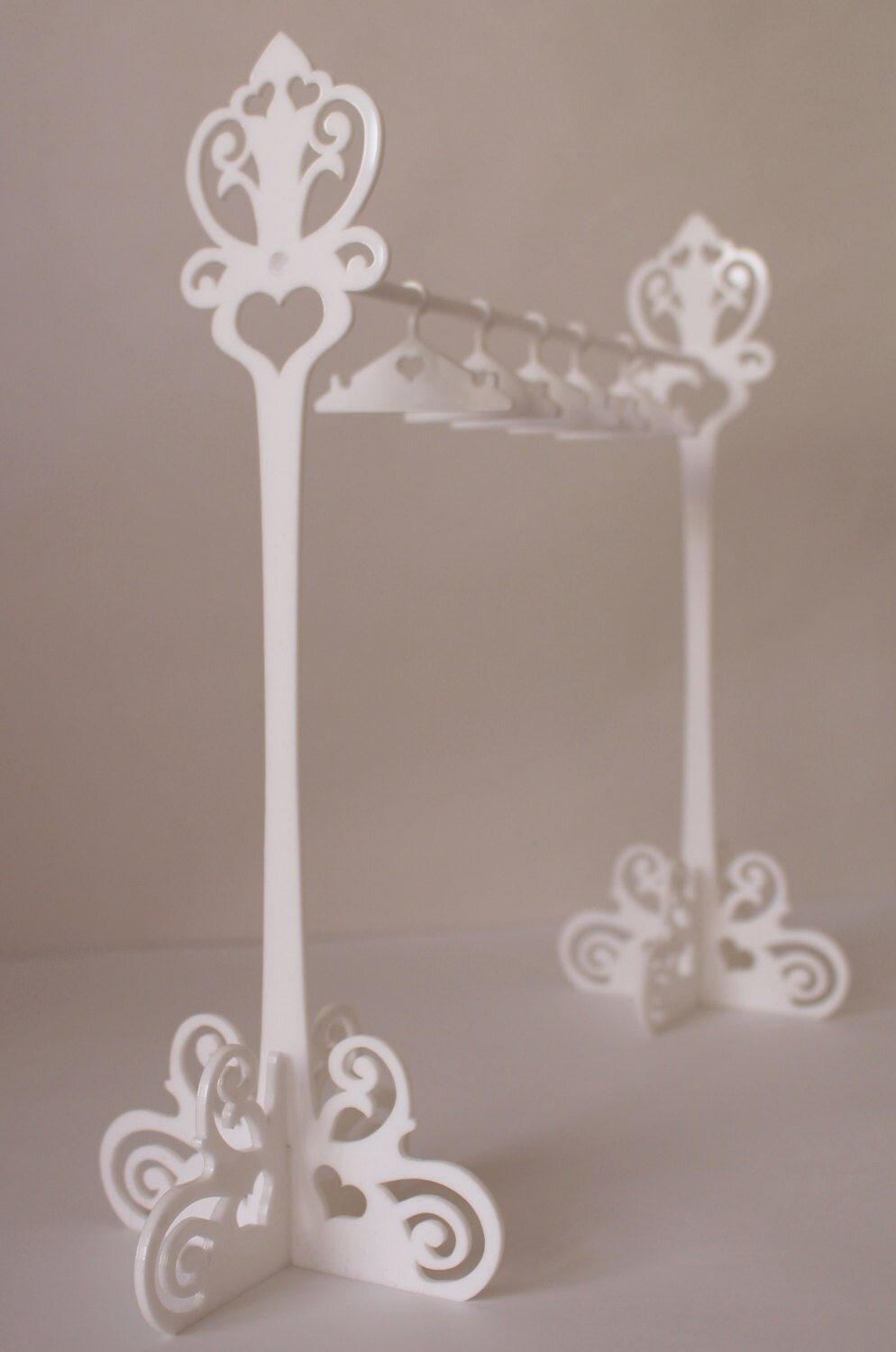 I was really happy with how the rack design turned out, so I will be making this style available in my shop (though not in the opaque white). For custom orders, I always discuss ahead of time wether the customer wants a design that is exclusive to them or wether I can reuse that design in the future. OOAK is always an option with my custom work.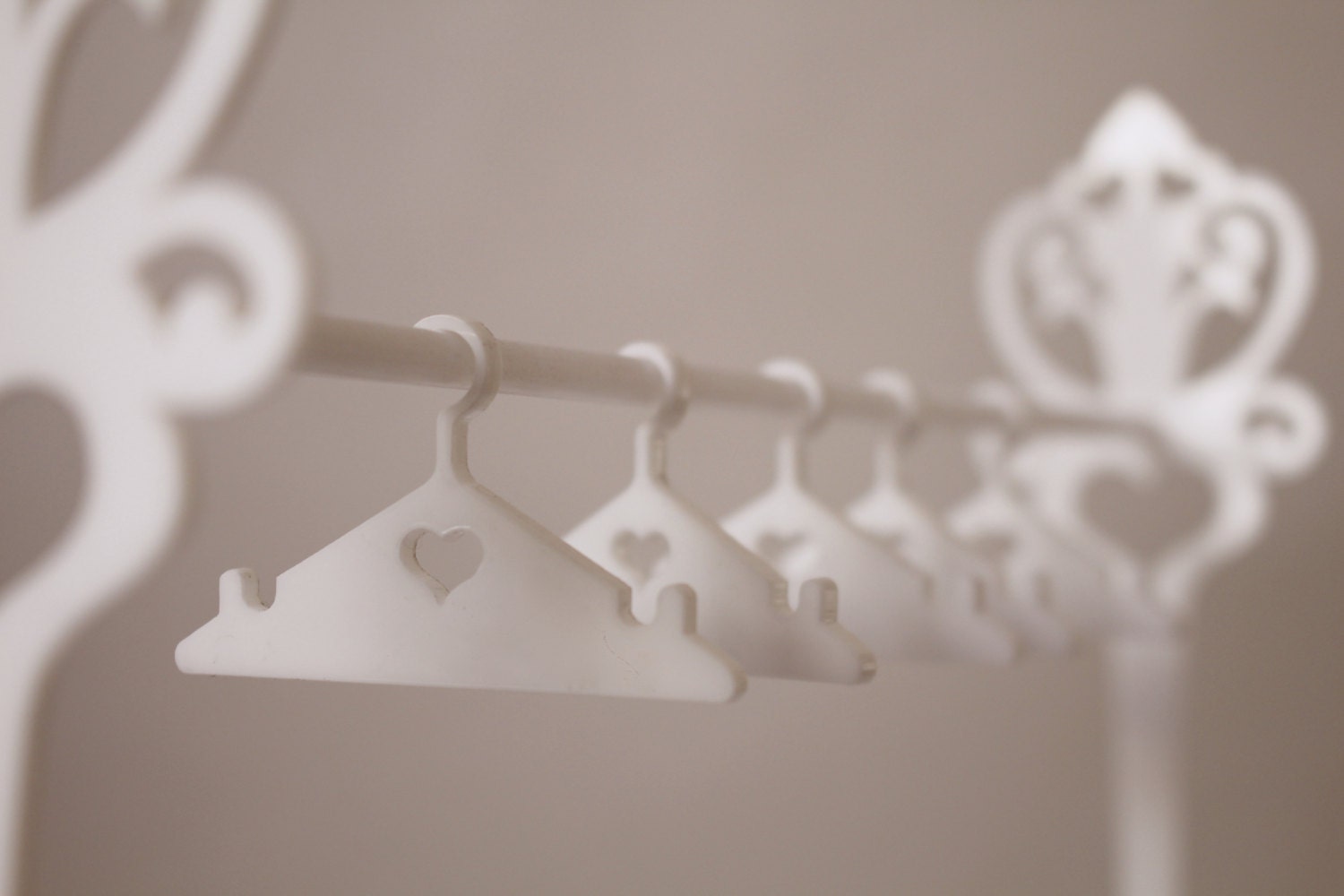 I had so much fun with this order <3 Contact me for your custom doll furniture and hanger needs! 
Update: The customer sent me a photo with all the beautiful wedding gowns! I love customer photos.